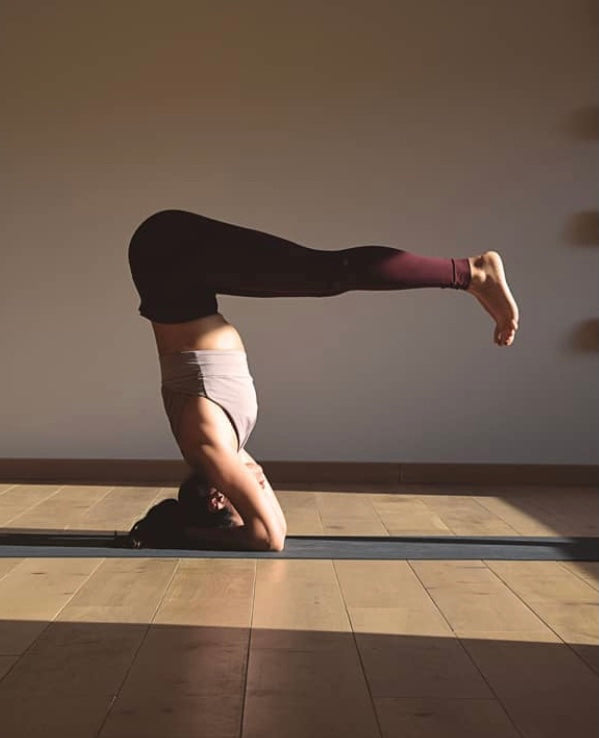 Natures
Superfuel
Modex is powered by a maritime pine bark extract called Pycnogenol®, clinically proven to boost blood flow and reduce inflammation. This allows the body to Boost Energy without the spikes and crashes, Improve Athletic Performance so you can train harder and recover faster, Stay Focused to keep your brain thriving and Support Your Immune System to fight sickness and keep your body in good shape each day.
Modex Daily
Performance Nutrition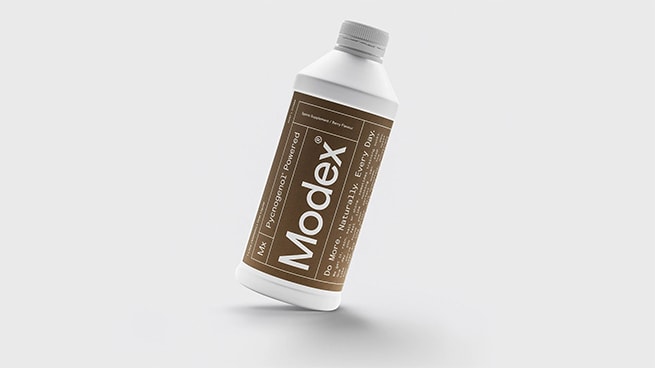 Modex Daily Boost
Performance Nutrition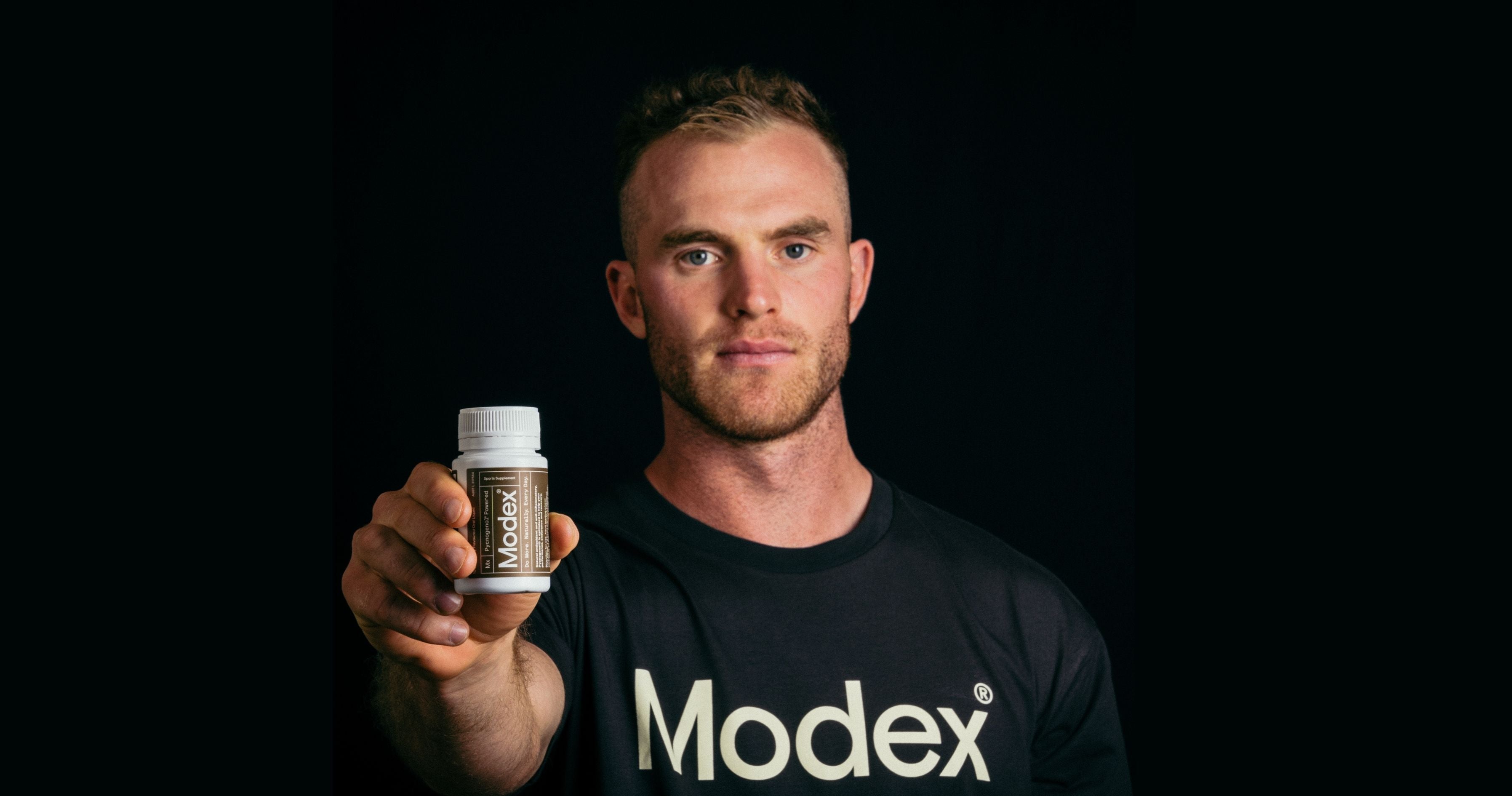 Modex Monthly Performance Nutrition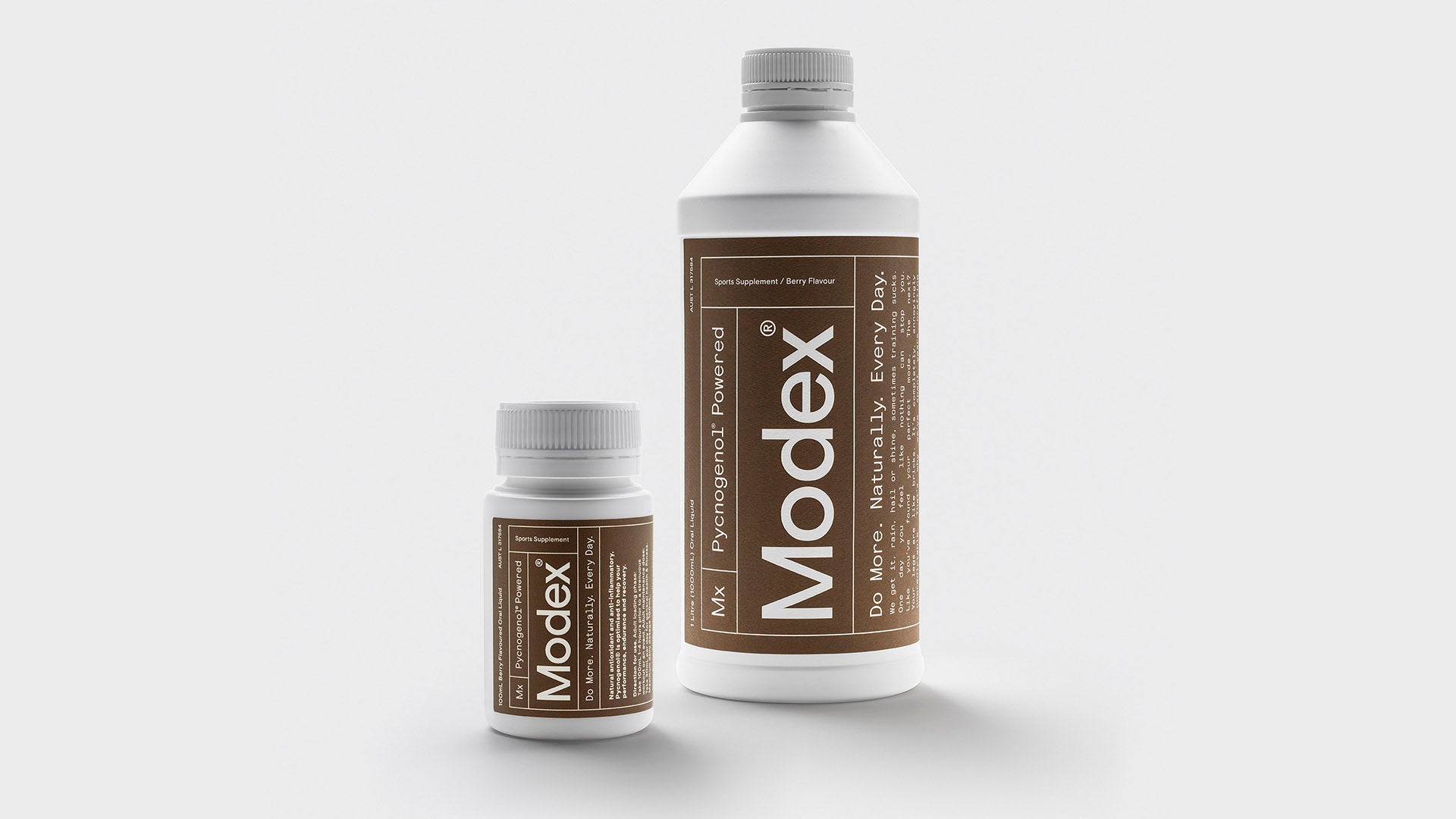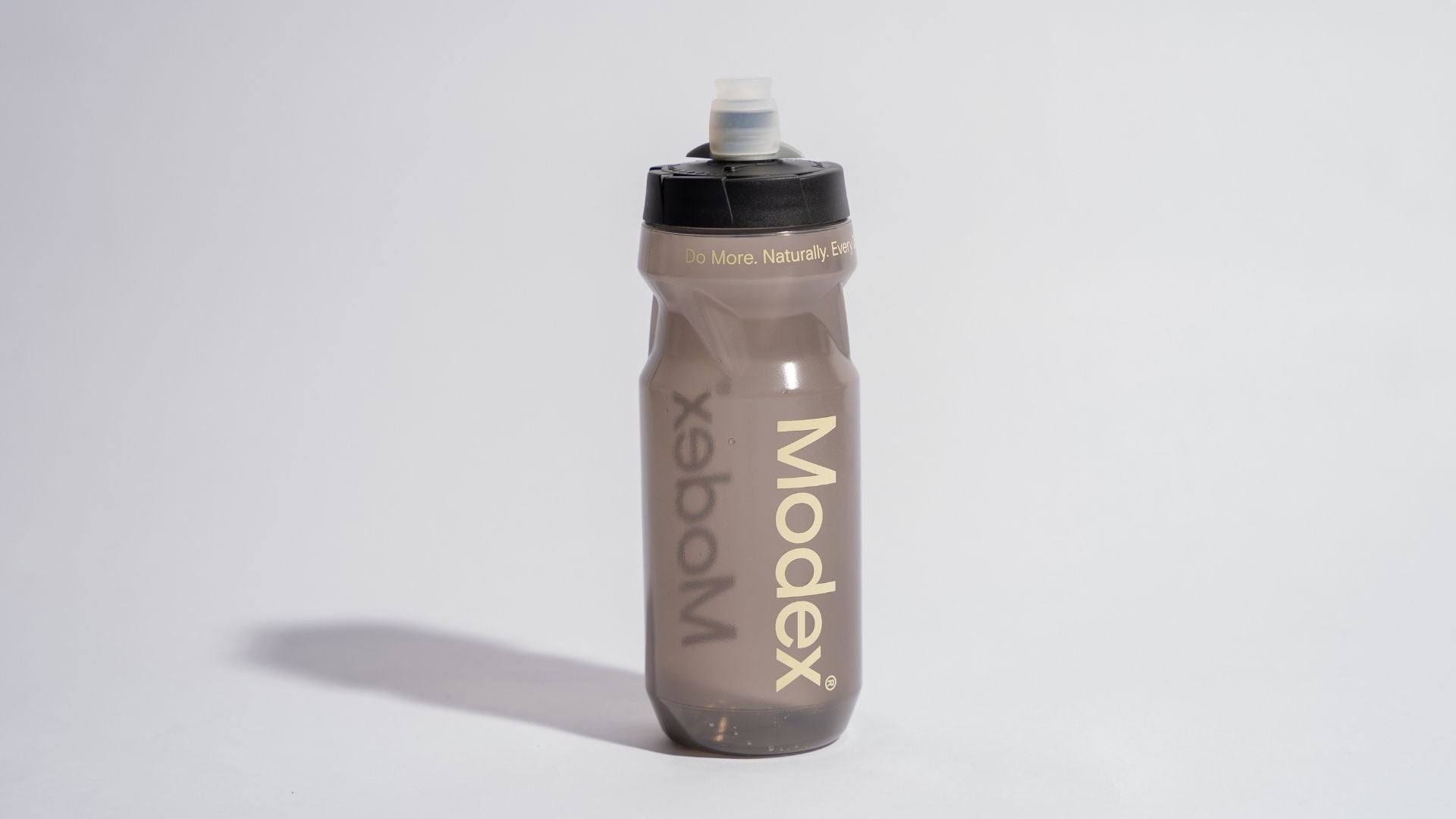 Modex Sample Performance Nutrition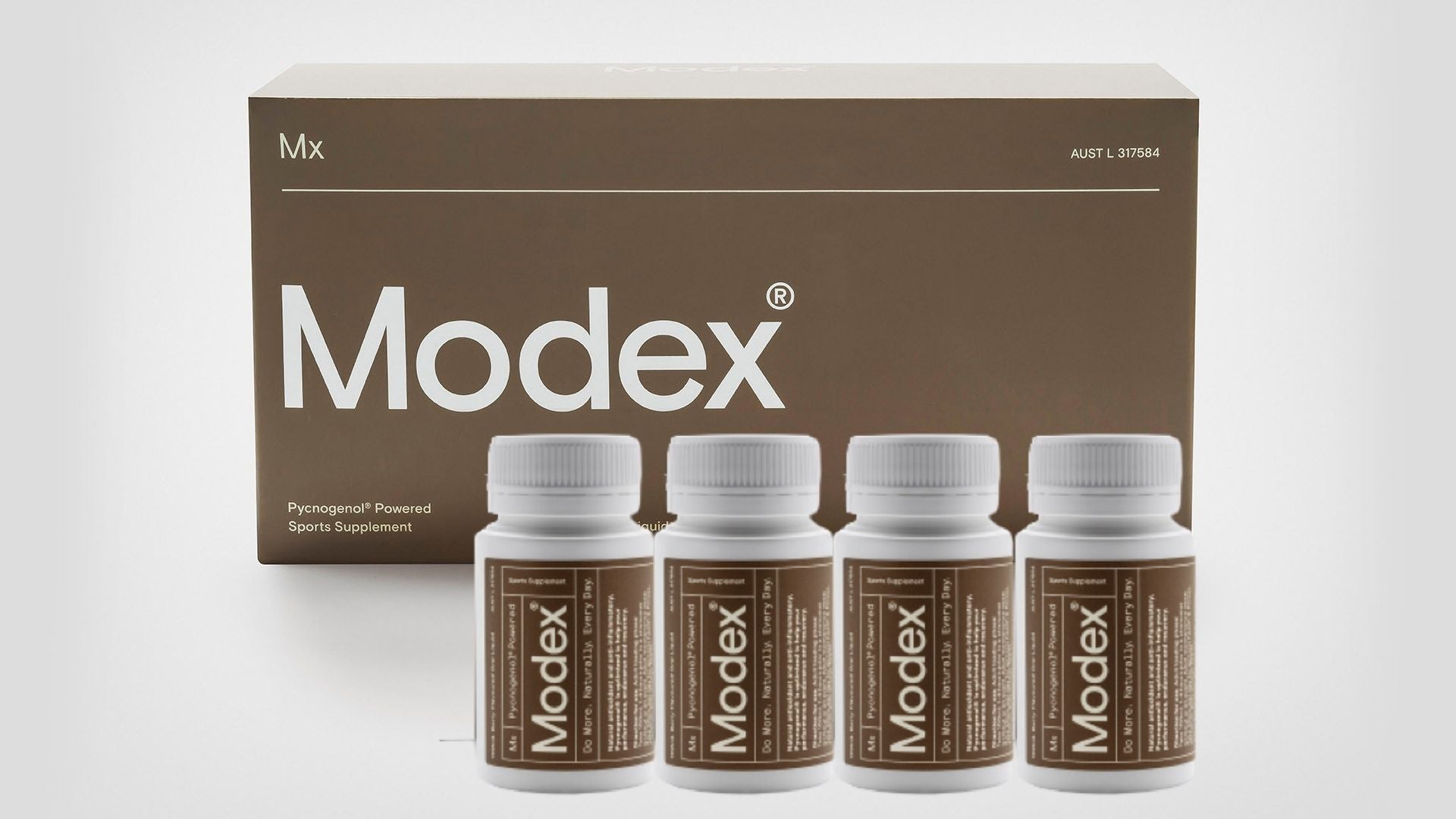 Trusted by High Performing Athletes
IM World Champion - Pete Jacobs

"I've never run that much in my life"

"I've just completed 5 weeks averaging 106km/week running. I've never run that much in my life. And I"ve been taking Modex since around early december, I felt better in the weeks following. I feel Modex is clearly an avenue for those who want to train harder with less free radicals spending time floating around causing excess inflammation. In short, I feel great"

PT & Online Coach - Ben Seymour

"I have the ability to work harder in the gym"

"I added Modex to my supplement stack 6 months ago. I have since taken 30ml daily and feel more energised and i'm recovering better. Not only do I have the ability to work harder in the gym, I'm getting more km's in the legs".

Briony Mattocks - Cyclist

"I recover better and I'm able to hit it day after day"

"Trying to balance full time work and an extensive training program is challenging at the best of times. It is unbelievable how effortless my training has become since taking Modex daily. I recover better and I'm able to hit it day after day without the same level of lethargy"

Elite PT - Nicole Leadbeatter

"It's really making a difference to my energy'

"I'm loving using Modex daily. I think it's really making a difference to my energy and performance. Love what you're doing. Such a standout product."

Cyclist - Lauren Perry

"Started to see my form pick up"

"I've been using your product most days now before training and racing and I really think it's helping me. I've been feeling energised and ready to go at the beginning of each session and then able to recover and back up well for days after. I've been able to get a really solid blocks of training in recently and have started to see my form pick up too. I feel more consistent all round."

Triathlete - Harry Young

'I've never felt faster" 

"I've never really believed in 'natural performance enhancing products' until a friend of mine forced me to try Modex before one of our sessions. That very training session, I had never felt as strong and filled with the desire and strength to push as hard as I did! I actually wanted to keep going!
I didn't believe it was Modex that made me feel like that.. Until - 5 weeks later of using it daily - I've never felt faster, stronger or more determined to keep performing! My niggles and tired limbs are no more and most importantly, I have improved mental clarity and focus".
Pycnogenol supplementation may help cognitive function, attention and performance in daily activities. Pycnogenol® is a registered trademark of Horphag Research Ltd. Use of this ingredient may be protected by one or more US patents and other international patents.
Frequently asked questions
What is Pycnogenol?
Pycnogenol® is a water-soluble flavanoid extract derived from the French maritime pine bark (Pinus Pinaster). It has a unique combination of procyanidins, bioflavonoids, and phenolic acids, making it one of the most powerful natural ingredients available. With over 40 years of scientific research and 160 clinical trials, Pycnogenol® has been extensively studied and is clinically proven to be a Nitric Oxide generator, a potent anti-inflammatory and antioxidant, and to aid in the regeneration of hyaluronic acid for better joint health.
Who should take Modex?
Whether you're an athlete looking to improve performance or simply someone seeking a clearer mind, Modex helps you train harder, recover faster, and be ready for whatever each day brings. Perfect for all levels of fitness, Modex is the key to unlocking your full potential.
Is Modex tested for banned substances?
Modex which contains Pycnogenol for sport nutrition is HASTA™ Certified, which means every batch is tested for more than 200 WADA banned substances. Certification involves more than just testing, it requires Modex® to have been through a comprehensive quality review and verification testing.
When do i take Modex?
Modex comes in a liquid formula and for best results, should be consumed daily.
1. Consume 100ml 1 - 4 hours prior to training/race or game day or 
2. Consume 30ml anytime of the day to maintain general health and fitness
A suitable loading period when first starting is 100ml daily for 2 weeks.
How should i take Modex for best results?
For optimal results, it's important to take Modex consistently on a daily basis.
For daily health & fitness, take 30ml in the morning, at lunch, or in the evening.
For training, racing, or game day, it's recommended to take 100ml 1 to 4 hours prior.
We suggest a minimum 1 litre of Modex (30ml a day) to begin seeing/feeling results in terms of performance, endurance, recovery, and mental clarity.
A 100ml serving contains 260mg of Pycnogenol® and the maximum daily dosage is 100ml.
Why is Modex in liquid form?
Modex features a balanced formula with a concentration designed to closely resemble other bodily fluids, such as blood, for optimal nutrient absorption. The inclusion of Papain enzyme helps to clear the stomach at the optimal rate for maximum nutrient uptake. This fast and controlled movement Modex from the stomach to the small intestine reduces nutrient degradation and is gentle on your digestive system.
How many serves in the 1 litre?
A 1 litre bottle of Modex provides up to a one-month supply if taken as recommended for daily maintenance (30ml per day). If you are also loading with 100ml for training, the bottle will last a little less.
How much Pycnogenol per 100ml
Each 100ml contains 260mg of Pycnogenol. One of the most concentrated and effective formulas available. 
Are the ingredients vegan/organic/plant based?
Modex is made with all-natural, plant-based ingredients including Pycnogenol, Aloe Vera, Papain Enzyme, and Honey. It contains no GMOs, caffeine, or harmful ingredients and is suitable for a variety of dietary restrictions including keto, paleo, vegetarian, dairy-free, gluten-free, and is compatible with intermittent fasting.